NEARLY ALL WEBSITES NEVER FULLY RECOVER AFTER A BREACH
The Deep Web and Darknet make up 5-10% of the overall Internet, and should be treated as just one more source of information to be monitored. Only with the right team of experts and advanced software tools behind you, will you be able to find specific threats to your business, your family, and your personal information that may be, or has been breached and released online.

Identify
First step in online security is to have the right tools that let you identify and protect you from an attack against your business and personal data

Manage
Knowing how to manage the information that has been part of a breach and taking the necessary steps to protect you from further damage is a must.

Mitigate
How do you mitigate the damage that is caused by a data breach to your busines or personal data. DSS provides the tools and resources to help you.
How Is The Information Stolen?
Data reveals that from 2005 to 2016, data loss or theft was actually the primary cause of stolen information. However, in terms of prevalence, hacking and malware was not far behind. Unintended disclosures and insider leaks also ranked high up in terms of causes.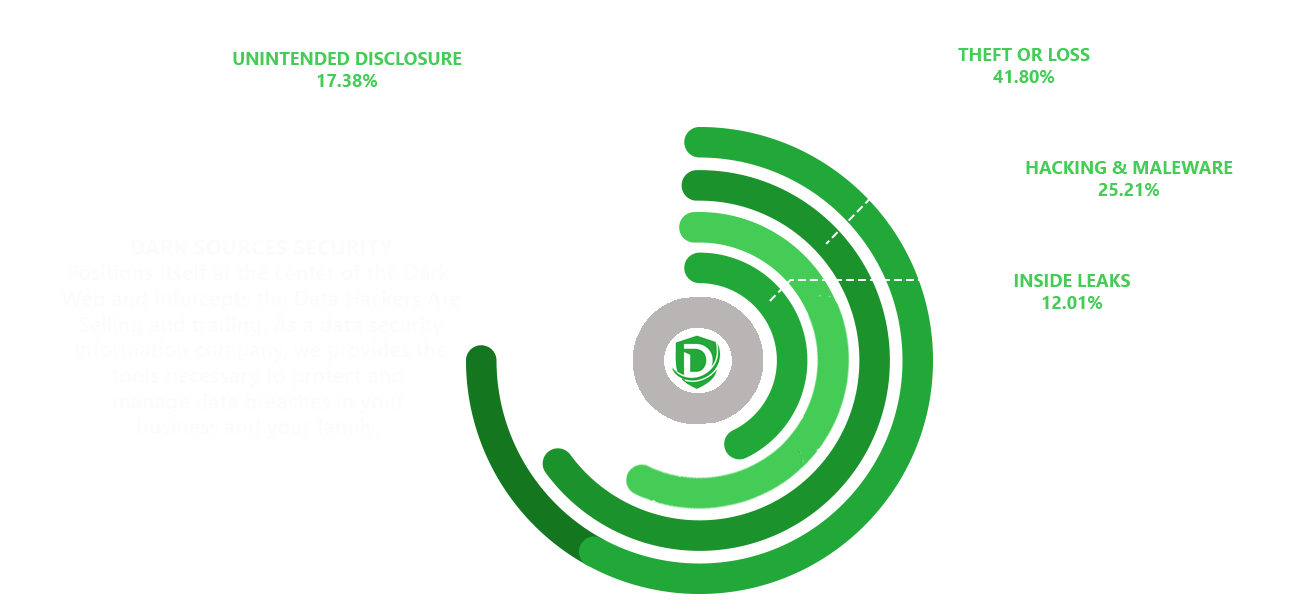 What Dark Sources Security Does For You?
Identify, Manage & Mitigate Your Security Risks
Research

As a data information research company, DSS

scours the dark web finding data that has been

breached.

WE ALERT

DSS provides tools to help businesses & individuals

know when their data has been breached.

WE RESTORE

We restore confidence in businesses and users
who have takend the extra step in
protecting themselves online.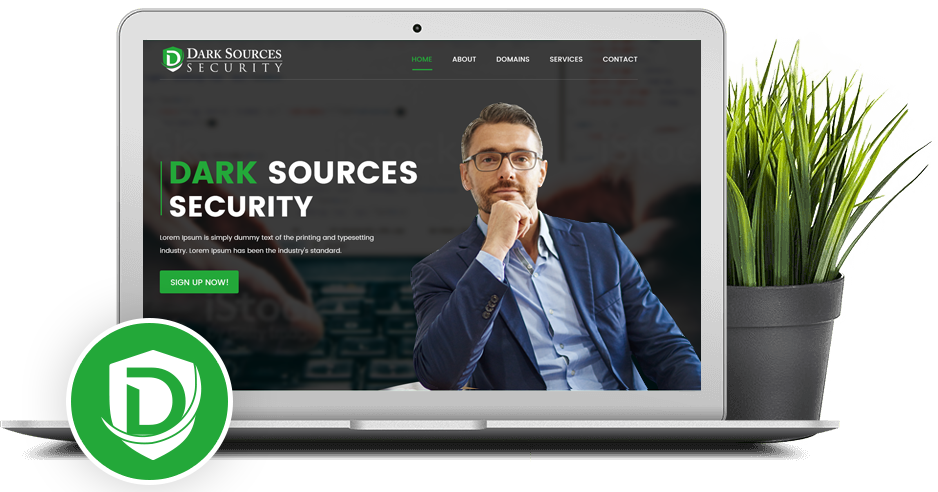 Bringing Confidence Back To Users Online
Our innovative tools are helping businesses and individuals take back control of their
online experience.
Dark Sources Security Launches
FreeHackReport.com emails you a Personal Hack Profile Report that will show your Usernames, Passwords, Password Hints and other personal information that have been hacked, breached or compromised from the websites you have registered with.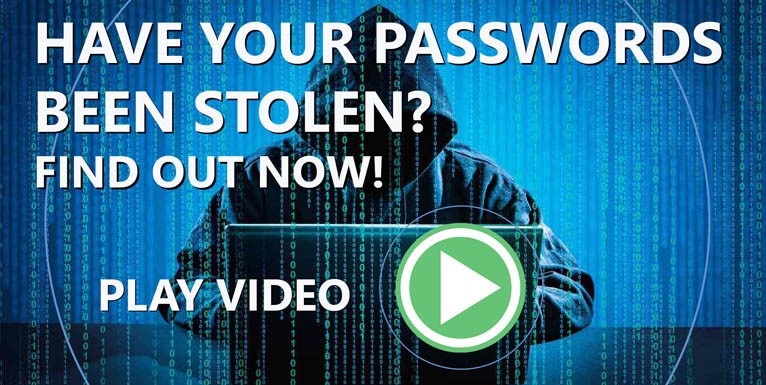 Dark Web Monitoring and AI Bot Intelligence Applications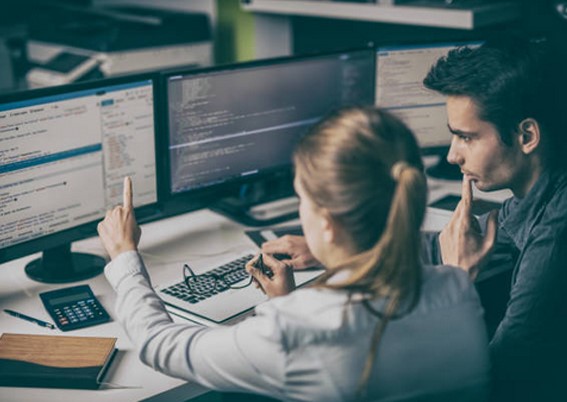 Most companies take over six months to detect data breaches

83 percent of financial companies suffer over 50 attacks per month, as do 44 percent of retail firms.

Dark Web Monitoring

Weintercepts the data that hackers are selling and trading, to find stolen personal information of online users, that have been hacked, leaked or compromised from websites they have registered with

AI Bot Intelligence Applications

Our software is the pioneer of AI bot intelligence and we don't just stop at blocking your attackers. We go in for the kill and eliminate bot networks
4.9 / 5
Jonathan hill
Deploying Web Iron on our website has saved us thousands of dollars each month. We never knew so many bots hit our network each day using our resources and costing us thousands.
Jeff christianson
I was amazed how many of our employees emails and passwords were leaked on the dark web from the website we have used daily in our business.
Vivian welsh
Free Hack Report is incredible. thank you for letting me know what passwords have been breached. All of my friends are using it as well.